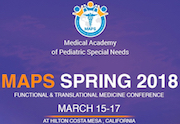 The Fall 2017 conference was 'hurricaned' out, so it's been a year since I reported on the semi-annual 3-day scientific meeting of the Medical Academy of Pediatric Special Needs. This post will focus on the two most controversial topics – one, a treatment, and the other involving a popular new diagnosis.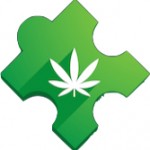 Medical marijuana.
The less psychoactive, and legal part of pot – CBD (cannabidiol) – has been available for a couple of years now. Our experience at The Child Development Center, and the consensus of the group, was that it may be helpful for seizures, but perhaps less so for aggression, stimming and sleep. With no serious side effects, however, except for price (for high quality, measurable concentrations), it could be worth a try.
Much more effective, according to Dr. Michael Elice, are products that contain a measurable amount of THC (tetrahydrocannabinol). The presentation covered his experience with CBD+THC = medical marijuana. Utilizing the Autism Behavior Checklist as a measuring tool, he noted significant reductions in irritability, 'lethargy', stereotypy (stimming) inappropriate speech, and hyperactivity for a small number of children. To be fair, he also presented a child whose symptoms worsened with treatment. Overall, Dr. Elice told the audience that this intervention can be quite helpful for aggression and negative behaviors, though not for the 'verbal diarrhea' that many recovering children exhibit.
I inquired about the paucity of literature supporting medical marijuana, and studies that describe abnormal brain development when administered to youngsters. Dr. Elice responded that 1) The affected children's brains are already demonstrating problems in development, and 2) Compared to the conventional meds, cannabis seems more efficacious with fewer side effects
No protocol was offered… the correct form, concentrations of THC/CBD, timing, and best mode of administration have yet to be elucidated. For physicians in states where pot is not legal, this treatment is not a realistic option. Even where there are medical exemptions, the process is resource intensive and tedious.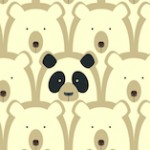 PANDAS/PANS 
Auto-immunity that affects a young child's brain in an acute fashion, has been a popular diagnosis of late. Participants were treated to a full day of discussion by the most famous clinicians and researchers in the field. The room was packed.
The first speaker of the day was Dr. Aristo Vojdani, an Israeli researcher who practically invented food allergy testing. In fact, he began his presentation by declaring that he has learned the weaknesses of his earlier work, and the misconceptions about those tests. His take home messages were 1) Group A streptococcus is only one of many environmental trigger that contribute to symptoms, 2) Many pathogens and food components cross react with brain cells to cause problems, and 3) Accurately defining such antibodies and which receptors are affected is necessary to remove the environmental triggers.
Dr. Madeline Cunningham presented her modern view of molecular mimicry – "the sharing of antigenic determinants between the host and invading organisms." The heart, brain, and other tissues can become the targets of the body's response to environmental pathogens or toxins. Identifying the reactivity of brain proteins – the Cunningham Panel – may not be specific to strep, and helps explain disparate results. Tics, OCD and other neurologic difficulties are the result of a weakened blood-brain barrier and cross-reactivity.
Dr. Tanya Murphy presented, Antibiotic Treatment in PANS, Panacea or not? The specific signs and symptoms of PANS and PANDAS were elucidated. The role of Group A strep as a precipitating agent was emphasized. Specifically the rise of ASO (antistreptolysin O) often precedes the rise AntiDNAse B, but a positive culture for the organism is the best evidence. The successful role of antibiotics in general, and which ones seemed to work best was covered in detail.
A panel discussion involving these esteemed experts completed this incredibly interesting day.
Conclusions
Practicing functional and integrative medicine nowadays, with insurance stipulations and conventional dogma, presents unique challenges. The pediatric version faces even more obstacles, due to uncertainty of diagnosis, non-conventional treatments, and the vaccination issues. Without this Pediatric Fellowship, such work would be even more frustrating. The sharing of our collective experience regarding the epidemic of children with ASD and ADHD has taken diagnosis and treatment to newer and more modern levels of understanding.
As in previous years, the most valuable part of these conferences is the esprit du corps and networking of experience and ideas.