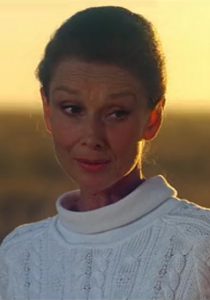 (Too) many years ago, our Regional Intensive Care Unit had the honor of hosting Audrey Hepburn. At that time, we were knee-deep in cocaine exposed babies, and the entourage stopped at the incubator of a 1 pound infant who was barely visible among the wires and tubes.
I asked the famous actress, 1992 recipient of The Presidential Medal of Freedom, and tireless worker for UNICEF, if she minded that the costs of this single child's care were expected to exceed $1 million. "Wouldn't you be able to feed an entire village somewhere?" Her surprising answer was, "There's enough money for both, if we care to spend it that way."
Fast forward to a recent NYC fundraiser for Columbia Presbyterian's Transplant Initiative. I complained to my beautiful and patient wife, Jackie, that autism doesn't receive the same kind of attention as other medical condtions. Frankly, I was jealous. There is enough money for both, if we choose to spend it that way.
There are presently ~117,000 people requiring an organ transplant of some type. There are over 5 million people with autism. In the past several years, I have attended, and been struck by, similar begrudging feelings at benefits for the Michael J Fox Foundation for Parkinson's Disease. Sure, it's important to give people a 'second chance' at life. But, have the children who are most affected with ASD, and their families, had any real first opportunity at normalcy?
Look, I'm not trying to compare apples to oranges, but it seems that ASD should be appropriately considered as THE childhood epidemic of OUR time. A great deal more is needed by way of funding for useful investigations. I am honored to serve as a Board Member in our local Autism Society of America – Broward County, but research and medical issues are for other institutions.
Increased collaboration among national organizations, including Autism Speaks, Generation Rescue, Talk About Curing Autism Now, Autism Research Institute, The National Autism Association, and local CARD groups, can only strengthen awareness and support.
Autism is stuck in a century-old paradigm of psychological causation. Lately, parents are offered a genetic etiology that leaves them with little hope. Disparate theories and alternate interventions require evidence-based research. That includes adequate vaccine studies – among other ubiquitous toxins – to identify those infants at possible increased risk for untoward consequences.
Acknowledgement of the successes that doctors, such as myself, are experiencing every day, needs to be appropriately studied and documented. It seems that more funding might be directed toward our work, were it not for all of the controversies surrounding an autism label. Unity among the various interested parties to support 'N of One' treatments may help us attain that goal. That way, more toddlers would have access to earlier medical interventions, as well as conventional therapy.
Columbia's Transplant organization's motto is "We don't just practice medicine. We change it." Practitioners who are at the forefront of effective autism diagnosis and treatment feel that way, as well.