For over twenty years in the last century, I spent my medical training practicing the care and feeding of sick infants. Studies that tie events in the perinatal period to autism carry particular significance. To the extent that research identifies supplements, medications, procedures and interventions, by altering suspect behaviors, we are encouraging ASD prevention.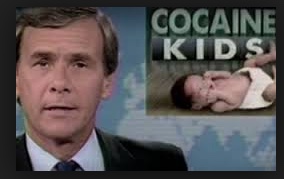 Here is some recent information that deserves discussion.
Meconium exposure and autism risk.
"Children exposed to meconium were more likely to be diagnosed with autism in comparison with unexposed children… Resuscitation of neonates with respiratory compromise from in utero meconium exposure may mitigate long-term neurodevelopmental damage."
There has been some debate in the past decade about whether the removal of stool from the windpipe of children who experience some type of stress in the womb prior to birth is the best course of action. This study supports the protocol and also highlights the improvement when a trained clinician examines the newborn's trachea and takes appropriate action.
Folinic Acid Shown Effective in Autism
Folate is a vitamin that takes several forms as it becomes active in the formation of antioxidant products involved in the B12 pathway. A recent study identified that, "Folinic acid improves verbal communication in children with autism and language impairment: a randomized double-blind placebo-controlled trial." Various preparations containing a high dose of this supplement are becoming available at more reasonable prices.
This intervention could be important for all ASD patients who experience speech apraxia.
Folate Receptor Antibody Test (FRAT) now readily available for blood
Although the knowledge that deficiency of, and antibodies to, some form of folate may exist in, and be responsible for, some types of ASD, the reality has been that performing a spinal tap (putting a needle in the spine) on children was possibly risky and impractical.
A company has come forward with a reasonably priced, useful blood test that accurately reflects binding and blocking antibodies in the central nervous system. The implication is that providing relief for this condition will result in improved signs and symptoms for affected individuals.
Vitamin D Supplementation for Autism
The significance of this recent study cannot be over-emphasized. Pregnant women should be tested for levels, and treated appropriately. And, all diagnosing clinicians should understand that, along with making an accurate diagnosis, the medical workup should include determination this important nutrient.
Conclusion
Finally, here is some good news surrounding the research of autism cause(s) and treatment(s).