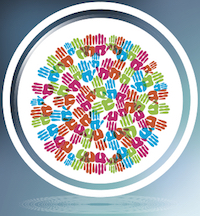 We are not going to cure cancer. Eventually, medical science will successfully treat melanoma, breast cancer, or lymphoma. One disease at-a-time, with discovery and experience along the way. Likewise, there will come an understanding of the underlying causes, treatments and prevention for all the types and conditions that appear with signs and symptoms now considered ASD.
Calling the epidemic 'Autism Spectrum Disorder' is, paradoxically, both accurate and imprecise. It is valid to the extent that, given our present state of ignorance, there exists an array of individuals who fit a common diagnostic category. However, it comprises too many people with a myriad of conditions. Under the present state-of-the-art, there are those who are just, well, neuro-diverse!
Maybe it's Asperger's syndrome (OK to say, before DSM 5.0). Perhaps, it's extreme ADHD, with a bit of sensory issues. There is oppositional behavior disorder, visual and/or auditory, sensory processing and executive function disorder. How about social processing disorder?
The A Word
A new BBC series entitled 'The A Word' was recently reviewed by the New York Times. While it's admirable to expose the public to the challenges of families who are affected by this modern malady, as a pediatrician who has been practicing for over 40 years, the comments by one reviewer (who co-authored an article with his autistic daughter) gave me cause for concern.
"Years ago, black people or gay people were on telly purely as black people or gay people. Autistic people still are — they appear on programs purely as autistic people," he said. "It would be great to see autistic people in TV dramas who are just there, like any other character."
ARE YOU KIDDING ME?
Who ever said, "We need to hear more tuberculosis patients on the radio?" Or, "People with polio don't appear enough on TV." The scientific community astutely researched, understood, and successfully treated those emerging medical conditions.
It's not just neurodiversity
This is why a more precise diagnosis is needed. So far, I see speech apraxia and oral-motor dysfunction (including extreme feeding disorders) as THE LINE. It impedes even the brightest and most talented of individuals.
In addition to the lack of communication, aggression (against self or others) is the most perplexing and difficult-to-treat feature of ASD. In toddlers, negative behaviors usually emanate from discomfort, pain, or unmet needs. It is the discovery and treatment of such co-morbidities that enables clinicians to successfully address those youngest patients. As children age, that lack of contact and the frustration that accompanies loneliness and isolation often result in tantrums or other negative behaviors.
Discussion
By the way, the difficulty is with speech and communication, not S&L. Patients are not 'confused' by multiple languages, 'spoiled' by grandparents, or 'isolated' by numerous siblings. In our multi-cultural world, the most incommunicative children can follow directions given by a variety of non-English-speaking caregivers. Additionally, even sign language is difficult for those who are most affected.
I'm all for embracing the neurodiverse universe. Its inhabitants are interesting and have provided the horsepower for imagination that has helped change the world. When people who are different require special instruction or more understanding, popularizing their plight makes sense.
Conclusion
Doctors are not seeking to  'cure' neurodiversity. On the contrary, we ought to learn about different brains and embrace their uniqueness. However, to the extent that autism is considered "Locked in autism silent prison," practitioners need to understand and treat this enigmatic medical condition.
There is neurodiversity. And, there are autisms.