The Physicians' Desk Reference is the text that professionals turn to first, when checking on a prescription medication. Though it contains more a thousand pages describing 330 medications, the condition 'speech apraxia' doesn't appear.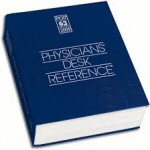 That means that conventional medicine has formally admitted that there is no pharmaceutical treatment for one of the core signs of significant Autism Spectrum Disorder. The result is that families will seek relief elsewhere.
The most studied and proven treatment is Speech and Language therapy, in some combination with other important traditional treatments, such as ABA or OT. Astounding recovery may take place, depending on how early a problem is recognized and addressed.
What happens when these modalities are not effective?
More therapy? Really?
That's all you've got doc?
The use of vitamin methylB12 injections has shown safety, tolerance, and improvement in a subgroup of individuals in a 2010 study. At a recent MedMaps.org conference, it seemed to be the most utilized methodology by the experienced 'DAN' practitioners in attendance.
So, what if the mB12 injections aren't working? 
1. Be patient. Depending on the child's age, it could take up to a month or more of 'shots' to achieve perceptible results.
2. Be realistic about the next developmental step. Non-verbal children may simply exhibit increased oral 'stimming', including shouting, teeth grinding, making bubbles, drooling, or biting (just about anything). If the child already speaks, look for more words that require less prompting and new words to appear intermittently. The next step is speaking to toys and family members, and socialization may then generalize.
3. Don't forget, we don't teach toddlers how to speak, they just do it. Continue or even increase the Speech therapy. Achieving optimal health and the ability to learn must be complemented with proper instruction.
4. Suspect on-going inflammation. Yeast, bad bacteria, and food intolerance could be using up much of the energy that it takes for the correct areas of the brain to wake up.
5. The suggested dosage is 64.5 mcg/kg subcutaneously every three days. That equals ~1mg for a typical 3 year-old. Many practitioners will increase the dose and frequency if there is little response.
6. Check for a problem in the pathway leading to glutathione production. A genetic mutation in the step that makes folinic acid (MTHFR), or too much tylenol blocking the normal formation, may be interfering with mB12 treatment.
7. The practitioner may wish to add to that detoxification channel with the use of DMG, TMG, and/or N-Acetyl Cysteine.
8. Other medications that the child is prescribed, such as stimulants and anti-anxiety preparations, may be impeding progress and interfering with recovery.
9. Parents are often confused about the various formulations of the vitamin; including sublingual, patch, pill, and lollipops. It is water soluble, leaves the body easily, and needs to be administered in a form that slowly leaks into the circulation. The successful substance is injected subcutaneously – under the skin and into the fat.
10. The preparation should be ordered from a reputable pharmacy that is familiar with the product. Simply changing the compounding dispensary may improve results.
Bottom line:
What do you do when the methyl B12 still doesn't work for speech apraxia?
That is a very difficult problem.