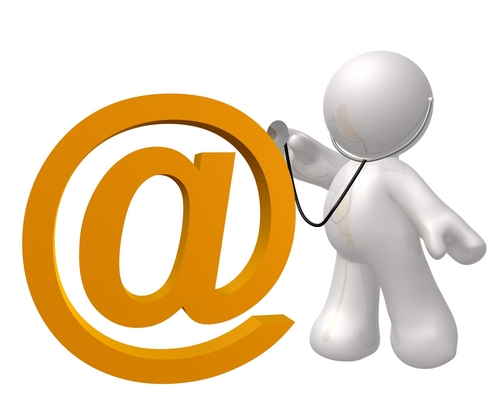 "Teaching is the one profession
that creates all other professions."
Late November, 2015
Note to the teacher: We will be going down to the Dr. in South Florida.  If you have any new concerns with him academically, socially, etc, please let me know and I can ask him as well.

Response:
The only concern I have is Ollie's level of attention and focus. I'm not sure if this doctor is even the one to discuss that with. It is extremely difficult to get and maintain Ollie's attention on any task. I have noticed that as the expectations are starting to rise, Ollie's lack of focus is becoming more and more apparent. It is really starting to impede his learning… He is really unable at this point to work independently in any way during writing time… he is still very distracted and will often bother others around him when he should be reading…

Later response:
I would love nothing more than to keep Ollie in my classroom all day. Unfortunately, with the level of academic support he is requiring right now, he would have to have someone with him for both the reading and writing block and Ms. Billie doesn't have anyone to spare for that time. I am proud of Ollie for the work he has done with his letters! I think he will actually start enjoying reading and writing time a little more with the smaller setting and increased support he will receive. Of course I know you wanted Ollie to continue to thrive in the gen ed setting…and I certainly believe that Ollie is still a great fit for gen ed socially; he just needs more academic support right now than I am able to provide for him with me being the only adult in the room. Please let me know what the doctor says, and if he has any additional suggestions that he feels might help…
Mom,
You might (or might not) be surprised about how many of our patients experience similar reports, at this time of year. We are learning that, as children recover from their type of autism, a special form of focus, attention, and hyperactivity problem seems to rise to the top of the 'chief complaints' section of the medical record.
In May, when school and homework are less a part of children's lives, we work on skills and biomedical interventions, which generally provide perceptible, but incremental improvements. In the Fall, more serious choices are considered. Some parents have hired 'shadows' – if the school allows them and families possess the resources. Curiously, this option is not always helpful, and can even add additional demands to the classroom situation. After "leaving no stone unturned," many parents choose pharmaceutical preparations.
To be sure, such a decision becomes a PROCESS, not a solution. Sometimes, it works, which is, obviously, great. Some effects are unwanted, such as weight loss (or gain, depending on med), sleep or personality ("He looked stoned"). There are instances where the drugs can spawn even more disturbing behaviors.
My opinion is to wait as long as possible to initiate stimulant medications. If it takes an inordinately long time to do homework, or there is little self-control (especially in school), and the child >~6-7 y.o., it is understandable that there are parents who want to explore drug treatment.
"Which one? What dose? What side effects?" Such important issues should be discussed with the doctor responsible for prescribing them. And, following the patient. These aren't antibiotics.
Anyway, by the time a child is >~10y.o., if the school continues to complain or threaten expulsion, or aggression at home cannot be controlled, many families have tried medication.
In some children, there may be a proper place for Concerta and the like. First, however, a complete physical examination and a thorough workup for nutritional, or other metabolic abnormalities should be performed. Alternative treatments, with less addictive preparations, should be evaluated. Finally, during the time away from academic pursuits, whether it is Summer, holidays, or even weekends, drug 'vacations' should be explored, as well.
The longer we wait to impose chemical cures, the better the chance that when/if we do have to use them, we see fewer long-term side effects, may use less drug, administer less frequently, with fewer additional combinations, and provide more secure futures for the affected children.
Sincerely,
Brian D. Udell MD FAAP
Medical Director
Child Development Center of America