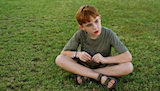 It's already the end of this school year. Many families (here, in Florida) have been through an IEP to determine services for the next semester. What is best? Often, it will involve some special education, possibly in an ESE classroom or GenEd with pullouts.
Yikes, it's so complicated! Children are in a constant state of change. Summer activities have already been formulated, but there are many questions about what to do with the unstructured time. So, here is TheAutismDoctor's top ten list of things to do this summer:

 Leave time for the kids to just be kids. Especially for children under the age of 5 years, academics can take a back seat to socialization.

 Children over that age often have difficulty focusing on non-preferred activities, and so will need to practice some of those skills, in order keep up. Pick the areas that are most challenging, and set aside some regular time for practice.

 Parents are frequently at odds about whether to let a child spend time doing digital 'stimming', such as watching favorite Youtube videos, or repeating Angry Birds. A useful compromise is to strictly limit those activities to very specific times. No deviations.

 Children should learn to swim. It may take a professional just to get the child into the water, but eventually, they all learn to love this activity. Although a parent is not assured that acquiring this skill can prevent a tragic accident, it may provide some measure of confidence.

 Together with the child, learn or practice a new, easy, outdoor hobby. This promotes better health and socialization. The experience gets the child on a more equal footing with the parent, as they explore activities such as fishing, boating, surfing, golf, biking, or hiking.

 Children who get to visit the family's home state/country/old neighborhood thrive. The cousins are usually prepared, so the ASD kid has built-in playmates.

 To the best of your abilities, don't give up on the diet and supplements.
It'll be that much more difficult when you go back.

 This is a good time to give some of the alternative treatments, such as Low Dose Naltrexone or glutathione, a try. Negative reactions can be quickly identified, and there may be some surprising results.

 Give the stimulant and anti-anxiety meds a break.
Summertime isn't that intimidating.

 Families who take vacations together have the best outcomes.