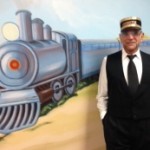 My amazing journey in this practice of Special Needs Pediatric Medicine is about to take another interesting turn. Over a decade ago, I started researching, observing and testing children for ASD, then working at the county's first autism clinic. It became clear that conventional medicine was not prepared for the present epidemic of developmental problems.
With the assistance of my wife, Jackie, and Karen Vossen, the mother of a child with autism, we started the Child Development Center of America. Karen, our Practice Administrator, is no ordinary mom of a special needs child (if there is such a person). She is knowledgeable and determined to help other families affected by developmental disabilities. Karen has pointed out that, in that pursuit, she is better able to assist in determining the best direction and outcome for her child.
Several years ago, Karen suggested that the Clinic should train and hire a former patient who was attending college. Any reluctance on my part was met by Karen's comment that, "If we can't show that patients can join the workforce, what are we doing in this practice?"
Julian was first introduced to our office when he was already an older teen, who had been considerably affected by ASD in his earlier years. His parents had pursued biomedical intervention at a time when only a few saw the value, and it has produced significant positive results.
When you speak with this exceptional young man, who is working on his second collegiate degree, he explains that he "used to have autism." And, he's correct. Leftover issues from those earlier years are challenges in social interactions, which he manages just fine, and some sensory stuff, such as being a picky eater. He shines in his abilities to learn new tasks and stay focused on the job at hand.
The school that Karen's son attends is associated with a not-for-profit organization to assist graduates beyond the age of 21. Karen contacted the principal to inquire about students who might be seeking some type of job training in a professional environment. She saw this as an opportunity for Julian to mentor. He was given the task to write a job description, which was reviewed and revised a few times, until Julian got it right.
Everyone was concerned – both moms, the administrator, Karen and myself. Everyone, that is, except the principle players. We were introduced to Steven, a twenty-one year old, bright individual who is shedding his earlier signs and symptoms of autism. He works hard at maintaining eye contact and social interactions, and is eager to get into the workplace.
Before the first meeting, Karen was explaining what tasks she thought Steven would need to learn in order to get started with work. Julian stated, "Wouldn't it be better if we sat down and spoke for a while so that we get to understand each other?" And, the two of them had an amazing conversation that led to a successful day of work, camaraderie, and exchange of knowledge. Any supervisor would have been proud of how smooth-running that day went.
Karen has done an remarkable job. Both individuals adapted to the workplace situation just fine. They taught the rest of us about how to fit in as gentle, understanding, capable and happy staff members.
So far, these young men have given us as much as we have given them. Hopefully, there will be other businesses that choose to take advantage of this special work force. This experiment indicates that Karen's son – and others with similar challenges – will be able to succeed, as well.