A question and an answer. This is number two on the list of most-asked questions of this pediatrician. Number one = "Is there really more autism?" Number 3 = "It isn't connected to the vaccinations, right?"
Here is this year's evidence implicating our polluted environment:

Pesticides – One expert said, "Until about five years ago, virtually all research on autism assumed that the disease was entirely genetic in origin, and that environmental exposures did not play a role… Rising rates of autism and failure to find genetic causes despite a multitude of very large genetic studies have led to a major shift in focus in the field. … These chemicals are a solid lead that needs to be followed."
In June, Scientific American published an article entitled, Autism Risk Higher Near Pesticide-Treated Fields.

Glyphosates (Roundup, by Monsanto) – Not only could the ubiquitous use of this toxin, used to increase the yield of harvested wheat, contribute to a dangerous load for susceptible fetuses, newborns and toddlers, it could explain the reason that so many feel improvement from a "gluten-free" diet.

Genetically Modified Foodstuffs received a stamp of approval, on the other hand, from the Genetic Literacy Project.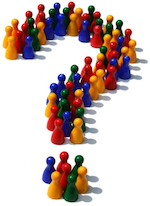 Environmental Factors, in general, have shown a relationship to autism in a recent research.

Electromagnetic Fields and Radio Frequency Radiation  – Based on the recent information provided by the remarkable Dr. Martha Herbert, these international authors felt compelled to write to the Pediatric Journal of Neurosciences, "An epidemiological study is warranted in order to explore the possible link between the prevalence of autism and the extent of electromagnetic pollution."

The overuse and injudicious use of antibiotics continues to raise concern. Gastrointestinal health is being actively studied as a key cause of autistic signs and symptoms.

Exposure to steroids continues to make its way into the literature. Our offspring did not recently mutate, and there are a myriad of reasons why there has been increased pre- and post- natal exposure.

Prenatal exposure to anti-seizure medication was reported as a cause of autism.

Childhood Vaccinations – The controversy regarding the pros (they DO) and cons (they DON'T) rages. The most compelling answer would be provided by a prospective, randomized, controlled, double-blind, cross-over study. Who wants to put their child in the control group?

Heavy metals were reported as an environmental toxin associated with ASD in Dr. Rossignol's thorough literature review.
This epidemic is due to the perfect storm of susceptible individuals in a poisoned environment. Now, if we could just figure out who carries the highest susceptibility and which agents are the most toxic.