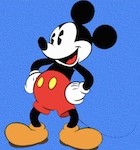 Twice a year, doctors who are interested in understanding and treating children with complicated developmental issues, convene under the direction of the Medical Academy of Pediatric Special Needs. This is our opportunity to stay up-to-date about the latest protocols, and to speak with specialists from all over the world.
In addition to introducing the biomedical approach to professionals and providing a venue for the spouse and kids, the program includes 'advanced' tracks. The highlights of those lectures will be reviewed.
Day 1
Dr. Anju Usman – Down Syndrome
"What does that have to do with autism?" Learning about one neurologic childhood condition helps elucidate normal vs. abnormal structure and function. Besides, there are more than a few patients who suffer from both.
The ever-changing basic science of the brain was reviewed. A medical workup is similar; requiring genetic, metabolic, immune, and gastrointestinal evaluation. Conversely, having discovered treatment for the mitochondrial issues in ASD has successfully addressed various problems for Trisomy 21 patients, as well.
Dr. Giuseppina Feingold – Cerebral Palsy and Seizures
Again, understanding seizure activity in a condition where it is not uncommon, helps our understanding about convulsions in ASD. The lecturer, a pediatrician who practices alternative medicine in a very conventional setting, described her experience with her own child, who has CP.
A thorough review on the use of HBOT for CP was presented.
Dr. Mukherjee (New Dehli) and Dr. Marois (Quebec) followed with their research and positive experience managing CP with HBOT. Somehow, their findings have been misunderstood and misrepresented by the conventional medical community, for variety of reasons.
Dr. Kenneth Stoller reviewed his clinical knowledge and experience with Fetal Alcohol Syndrome. He has successfully treated patients with HBOT and Oxytocin, and has published that research.
Case presentations and discussions – sharing our medical experiences – finished out the day. The 2000 pound gorilla in the room? (hint – it has something to do with autism). Data is lacking.
Day 2
Very exciting! This day's lecturers are rockstars, as far as researching, teaching, publishing and treating the group of conditions that present as a post-inflammatory encephalopathy. It is rare to be among such experts, so freely discussing their findings and opinions.
The moderator, Dr. Nancy O'Hara described her extensive experience treating patients with these disorders, including her own son. Details are provided about an accurate description, differential diagnosis ("What else could it be?"), laboratory 'workup', treatment options (including an additional lecture covering nutritional support) and outcome.
Dr. Tanya Murphy presented a fascinating talk about the overlap between antimicrobials and psychotropic medications. Specifically, certain antibiotics can also have neuropsychiatric effects. Conversely, psychotropic drugs have effects on the inflammatory system. This finding helps explain why the disparate group of medications that we use may have similar effects.
The inventor of the term, Dr. Sue Swedo, a Director at the NIMH, presented the latest about PANDAS. She described the areas in the brain where tics and OCD behaviors lie, and how this manifests as a condition for doctors to investigate, with treatment guidelines.
Professor Madeleine Cunningham, a researcher for over 35 years, gave an elegant presentation that documented the presence of autoantibodies in certain patients' blood and the CSF, offering evidence that those chemicals signal (or are blocked from) neuronal cells. This work helps our understanding of many of the movement disorders, from Tourette's to PANDAS.
Case presentations and videos completed the afternoon. The take home message was that doctors should stop asking the question, "Do you believe in PANDAS?"
Day 3
Inflammation
Dr. Rodney Dietert conveyed his understanding regarding the complexity of the functional immune system, and the relationship to non-communicable chronic disease. "The tie that binds," according to the Chief of Immunology at Cornell.
He presented with the passion and knowledge that only a man who has spent his lifetime in this research could bring.
Harvard celiac researcher, Dr. Alessio Fasano, presented Intestinal Permeability, Antigen Trafficking and Inflammation. The subtitle, "The gut is not like Las Vegas, what happens in the gut does not stay in the gut," tells the whole story.
Canadian naturopathic physician, Dr. Zayd Ratansi spoke about HBOT and Inflammation. There were lots of associations with medical conditions such as wounds, pain, trauma, cystitis and CP. The only slide about ASD and HBOT was Dr. Rossignol's controversial multi-center report.
Dr. Russell Blaylock, a neurosurgeon, researcher and author, spoke about Immunocytotoxicity in CNS Disorders, elucidating how inflammation is handled in the brain.
He explained why/how systemic disturbances activate the CNS immune system. In turn, ASD patients with inflammation, perhaps elsewhere, have behavioral signs and symptoms. Comments were offered about the risks of the present vaccine schedule on the developing brain.
Although I can't report that there was a great deal of specific day-to-day information, there was a lot of food for thought, networking, and the knowledge that there an increasing number of serious professionals working on your kids' difficulties.