11.23.14
This past weekend, a lavish fundraiser, benefitting the Michael J. Fox Research Foundation for Parkinson's disease, was held in NYC.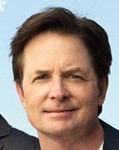 Earlier in the day, there was a roundtable of directors, doctors, researchers, patients, families, and philanthropists. They all shared the common goals of preventing and treating this affliction.
It became clear how many similarities, and few significant differences, there were between this condition and autism, regarding the efforts to understand and resolve it.
By noting the strengths of successful organizations, other disease-specific foundations can find ways and means to improve their efforts. Ice-poured-on-the-head, a recent and somewhat successful fundraising gimmick, is not sustainable.
 Similarities:
•Numbers of affected patients ~1 million (US)
•Many more unrecognized
•Multifactorial etiology – genetic and environmental
•Diversity of presentations
•Recent increases in incidence and prevalence
•Large effect on CNS
•Large effect on bowel
•Poorly understood
•Lack of biomarkers
•Lack of specific treatment, mostly addressing signs and symptoms (with limited and varying results)
•Inability to generate enough big Pharma financial interest
•Both affect social condition and activities of daily living
•Chronic conditions
Differences:
♦Age of presentation
♦Number of genes implicated so far (multiple in ASD)
♦Solidarity of fundraising organizations
Research:
Last year, the Michael J. Fox organization spent nearly $69M on funding various projects. Summing up 2013 financial reports, it appears that Autism Speaks, Brain and Behavior Research Institute, Simons Foundation for Autism Research, and the National Institutes of Health generate nearly twice that budget.
Conclusions:


Funding-wise, perhaps our knowledge about ASD diagnosis, treatment, and prevention ought to be more advanced. This could be due to the situation in which more disparate theories about ASD than there are about Parkinson's, so funding sources are more schizophrenic diverse. After all, it's still being called "Autism," as if it is only one discreet entity.

One of the most significant difficulties in furthering studies for Parkinson's is the entry of patients into study protocols, which doesn't seem as problematic in the autism community. (At least, the Namenda, secretin, and stem cell trials seemed to fill up quickly.)

An important weakness that was brought up in the afternoon roundtable was the lack of sharing among all the CNS-specific organizations. It appears that, with all the present computer-processing power, a great deal can be learned by amassing and understanding conditions such as diverse as Alzheimer's, Lou Gehrig's, Restless Leg Syndrome, and the rest.

Perhaps fifty years from now, but hopefully sooner, a more complete understanding of the brain will provide the framework for eliminating conditions such as Parkinson's and autism.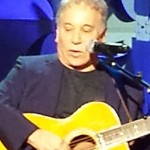 The last event of the gala evening was Paul Simon playing "Me and Julio" on stage with Mr. Fox. It was truly amazing.