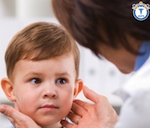 Friday
Case assessment and clinical pearls were today's topics. The knowledge presented is based on treatment of other patients and is an important part of our education, since so little experience has been documented in the conventional literature. This is a way for professionals to gain lots of experience that would otherwise take years to acquire.
Clinical pearls "are best defined as small bits of free standing, clinically relevant information based on experience or observation. They are part of the vast domain of experience-based medicine, and can be helpful in dealing with clinical problems for which controlled data do not exist… Despite the advent of evidence-based medicine, clinical pearls, verbal and published, remain a popular and important part of medical education."
Dr. Elizabeth Mumper introduced the morning's cases, beginning with the use of a detailed history and physical examination, exploring modifiable factors, such as diet, bad gut organisms, and supplements. The first presented cases involved "gut kids," which is a big part of the clinical picture in many of our children. Recognizing the known causes of autism, such as genetic abnormalities or underlying diseases, was stressed. Patients with such problems who present with autism can teach us a lot about those with ASD who do not have such a disorder.
Metabolic testing of the blood and urine was discussed. This is a complicated and important subject that helps the doctor determine a course of action, especially when assessing mitochondrial function.
There was a discussion about epigenetics, and how altering the patients' environment can have profound effects on signs and symptoms that we call autism.
Later, Dr. Mumper discussed a case of an older child with deterioration and seizures.
Dr. Jeff Bradstreet brought some new information to the organization. First, he demonstrated a technique, trans-cranial ultrasonography, which may be able to identify abnormalities autistic brains from early infancy and beyond.
Participants got to hear about Dr. B's nagalase – GcMAF protocol.
He also talked about Vitamin D, the existence of low levels in many of our patients, and the various forms of testing and supplementation were discussed.
Dr. Jerry Kartzinel reviewed some of his clinical experiences. Two of his most interesting statements were, "Autism = Mismanagement of information by the brain," and his protocol for treatment, "Pooping peeing, sleeping and eating, then get to the head."
His observations and therapies were a bit different from what I am used to, as he appears much more aggressive with the use of medications. However, that is why we attend such a conference.
There was a vigorous discussion about GERD treatment, with a fair amount of disagreement among the attendees.
Dr. Nancy O'Hara reviewed an older child with the sudden onset of unusual behaviors and verbal tics. The group discussed the differential diagnosis and workup with possible treatments. In the end, no diagnosis was established, though a single dose of glutathione seemed to cure his problems.
A 7 year-old with ASD was discussed, who was another 'gut kid'. This led to a similar workup and treatment protocols, though, again, with fairly aggressive supplementation and chelation. The child was taking 2 pages of medications and supplements. He then turned out to have Lyme disease and required another page of treatments.
Dr. Stuart Freedenfeld began the afternoon with a discussion about antidepressant therapy. A merry trip through medicine-land. As long as we're on that topic, then, SSRIs perform better with folic acid and sometimes thyroid hormone. A few natural products were presented, and tryptophan was one of this doc's favorites (as it is mine). Then, some homeopathic remedies were offered, followed by some anxiety treatments.
Dr. David Berger discussed Preconception Through Infancy, describing his experience of possibly preventing developmental abnormalities. Though his success is disputed, at least Dr. B is trying to stem the epidemic. BTW, he noted that if you want to know about environmental products affecting your body, try The Environmental Working Group.
Another test?
Boo.
Another dinner.
Yum.