This has been a pretty exhaustive series of posts exploring and explaining the most recent developments in stem cell therapy as they pertain to ASD. These blogs are meant for parents who are considering the procedure (wiki isn't helping entirely, right?), but many readers may choose this conclusion as their only 'read', which is fine. However, the extensive material in the preceding articles can assist parents who want to be better informed.
My goal was to review the current state-of-the-art regarding Stem Cell Therapy, in as neutral a manner as possible. The medical community is fairly dogmatic against high cost, potentially high risk procedures which have little scientific confirmation, and practitioners of such therapies are often labeled as charlatans who prey upon desperate families. My personal bias is, likewise, to be very suspicious of such miracle cures. However, as I have written previously, traditional medicine has so f*#%ed up the diagnosis, etiology and treatment of the condition we call autism that it is no wonder that parents seek assistance elsewhere.
The 'pros' of Stem Cell Centers can be found at websites such as this. The cons are exposed in detail at quackwatch. And, don't forget the schlep to India. So far, this is my  dollars-worth of advice, "What would you do if it were your child, Dr. Udell?" – from a practicing pediatrician's point of view:
One of the most troubling contentions that I have encountered when interviewing Stem Cell proponents is, "There are practically no risks to the patient because the type of cells that are now used (whatever type that they are using) are safe." First, nothing that a doctor does is perfectly safe. I even have to counsel parents about the potential die-off from probiotic treatment that can result in regressive behaviors, lack of sleep, rashes, bowel problems and such. Second, there are other increased-risk modalities that often accompany stem cell treatment including; lumbar puncture, intravenous line placement, steroid usage, antibiotics or anesthesia. Third, "Studies have shown safety…" Since when did the Autism community believe that statement? And what about long-term complications? No one can answer that honestly, because no one knows.
This story is a clear example of the issue. In the past month, several children in my medical practice have suffered some especially disruptive behaviors. One particular beautiful child just got her caretaker (of 2 years) to quit because she broke the poor lady's arm. Her mom said, "You know, I spoke to a woman who has lots of bucks, who had a child – although it was different sex, different age, different diagnosis – who said that there was an improvement with the therapy. Even if I got a small improvement in 'Suzie's' (self-injurious) behavior, I would be glad to spend the $20K." Now, I had to speak to this mother for 20 minutes to convince her to give a short course of steroids, and it was a struggle. What is the attraction?
Parents can be driven to the point of trying, literally, anything to create a break in the action, even if only is only temporary. Very few people experience or can even comprehend the complicated feelings of parents with severely affected children. That's why this mom wasn't considering transplant risks. "Just give me a light in the middle of the tunnel," is a fair plea. What patients don't hear about is when a treatment has failed or turned out to be a waste of time and money – there are no blogs about that. There is even one patient in our practice who developed ASD after a stem cell transplant (required for a different medical condition),
What should be happening? There should be more research centers, if not performing the procedure, at least collecting reliable data from the patients who have undergone the treatment. The patients need to be assessed in some formal way about their level of ASD involvement and improvement(s), if any. Those parents so set on going forward with the procedure should be enrolled in a proper setting with all the accepted standards. For those professionals performing the protocol, it's the only way that they are going to be believed, anyway.
You can't 'buy' your way out of ASD. I takes lots of love, time, work, perseverance and luck and involves a combination of treatments, especially targeting the social domain. Some improvements may take time to evolve into useful behaviors. Steps forward by an autistic patient tend to be incremental and require reinforcement and practice so that neuro-typical behaviors can become embedded into the personality.
No, I can't recommend the procedure at this time. I can, however, understand how parents arrive at the decision to move forward with the treatment, but not without exhausting all other reasonable and better documented therapies. If you have the time and money and your child continues to be severely affected, at least be well informed and maintain reasonable expectations.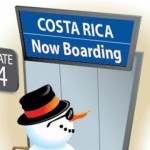 Addendum:
 January, 2014
I recently interviewed a parent who related the following story: "I was so thrilled after the treatment. The child was more calm than ever. I really had hope, for the first time in years." 
"Would you do it again," I asked?
"Well, no," Mom said. "After about a month or so, all those gains in behavior were lost. That was too much money for such a short period of improvement."
July 2014
Duke University Trial:
http://sfari.org/news-and-opinion/news/2014/experts-balk-at-large-trial-of-stem-cells-for-autism
"There's no question Kurtzberg is the right person to do this," says Emanuel DiCicco-Bloom, professor of neuroscience, cell biology and pediatrics at the Rutgers Robert Wood Johnson Medical School in New Jersey. Still, he says, "I think it's early times.
July 2020:
A Phase II Randomized Clinical Trial of the Safety and Efficacy of Intravenous Umbilical Cord Blood Infusion for Treatment of Children with Autism Spectrum Disorder
Comment: "Overall, a single infusion of CB was not associated with improved socialization skills or reduced autism symptoms. More research is warranted to determine whether CB infusion is an effective treatment for some children with ASD."