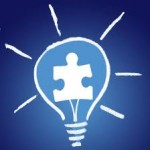 It is not enough to merely be aware. Perhaps by employing the "E" word, there will be a greater effort to find the cause(s), the treatment(s), the cure(s), and prevention.
Even though recent statistics confirm that autism rates have risen dramatically, there seems to be a reluctance to apply the word 'epidemic'. This is important because once the public is alerted to an epidemic, such as "Swine Flu" or "West Nile Virus" or "Flesh Eating Bacteria", people take notice, resources are mobilized, and things seem to get done (for better or for worse).
Wikipedia defines the word as "… new cases of a certain disease in a given human population, and during a given period, substantially exceed what is expected based on recent experience." Since rates are certainly more than expected, there should be no controversy. Yet, as I have written previously, the powers-that-be can't figure out whether there will be more or less diagnosed cases of autism with the new criteria in the DSM V.
So, here are my top ten reasons proving there is an autism epidemic:
10. I say so
When I saw my first patient with autism in 1975, the condition was said to occur in 1 per 5,000-10,000 children
  9. The CDC says so
Prevalence rates for eight year-olds has just been reported to be one in eighty eight
  8. The World says so
Autism rates around the world have increased dramatically
  7. Therapists say so
ABA therapists are highly sought after, even though this proven therapy is often not covered by health insurance
  6. Experienced professionals say so
Ask any teacher, S&L, OT or PT over the age of 40
  5. The WWW say so
There are over 80 million Google Pages concerning the search term "autism"
  4. The media says so
There have been featured stories by television doctors such as Drs. Gupta, Oz, and Phil
  3. Practitioners with treatments say so
The Child Development Center, my medical practice, has continued to build dramatically over the past several years, as have other Complementary and Alternative medical treatments
  2. Parents (and families) say so
Seminars and conferences about the condition are in high demand and well-attended by families seeking answers
  1. You are all READING ABOUT IT!
Everyone knows a family who has been touched by the ASD diagnosis
So, let's stop debating whether the increased percentage of children suffering from this developmental disability is real, and start searching for the reasons for those alarming numbers and seeking therapies that really work.