In order to continue to assist the ever-growing population of developmentally different patient, Quarantine has often led our practice down the road of virtual visits. At each interview, I have asked the parents and children what they liked best?, and what was the most challenging? during this bizarre period in human history.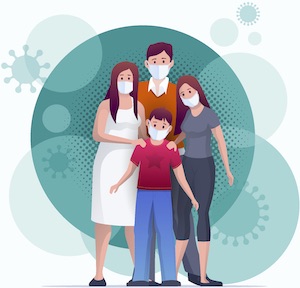 The Good
No doubt, more time spent together as a family was the #1 response. Parents 'forced' to work from home, avoid travel, furloughed (or worse), closed businesses, first responders whose partner must remain with the kid(s), and… well… no one else to rely on! The nuclear family alone, together.
So, what did parents learn?


Renewed kudos for teachers, and appreciation for the multitude of difficult tasks they perform daily.


Renewed appreciation for the caretaker who has been at home, previous to this catastrophe.


Keener awareness about the child's strengths, weaknesses and unfulfilled abilities.


First-hand observation of how the child responds to educational demands. Often, parents get to observe the reasons why teachers, and other professionals complain of poor focus, attention, easy distractibility and overactivity.


One-on-one interactions, when possible, may often result in more effective education.


Healthier meals for all, and those who require specialized diets are more likely to be in compliance.


Reduced stress and anxiety for the child, and often the entire family.


Fewer distractions when afforded appropriate space.


More exercise as permitted by outdoor exposure.
The Bad


Being cooped up in a relatively small space with only the ones that we love, highlights how much we must love them.


One child replied to the commonly asked, "How am I as a teacher?" question with, "Mom, you really suck!" Parents signed up for parenthood, and the skillset of teachers and therapists is just that – a learned and practiced art. You can't just hand the job over to a Mac.


Consistency is a hallmark in successful treatment of behaviors. Every learned skill requires practice and repetition until the child understands the concepts. Quarantine has disrupted this process, so return to a 'real' schedule with professionals, feels like a MUST.


Acquisition of medications and supplements, and other necessary doctor visits have had to be postponed, adding to concern and frustration.


In such closed quarters, many ASD patients get to practice manipulation on their parents.


Online courses fail to grab many children's attention – especially if focus is a basic concern. Parents' constant need to redirect may become another learned behavior – by the parent!


Certainly not parents, but even siblings, do not represent the true exposure to socialization the patients must practice.


Schedules, which are such an important ingredient to assist children's development, become relaxed or absent. Often, sleep can become disturbed, as well.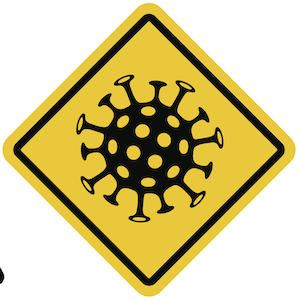 The Ugly


Behaviors in confined spaces can become extremely violent, disruptive, and may even require potent medications.


Resources have become stretched and so therapies, medications and supplements have sometimes had to take a back seat to more basic needs.


On-line special needs learning can be especially frustrating and become counter-productive if behaviors deteriorate.


Back-to-school, whenever that happens, is gonna be a bitch for many families.
Conclusion
Perhaps surprisingly, some parents have decided to stay home post Quarantine. That given this time, a more complete understanding about what the child can do- and can't, what the educational system can do- and can't, and how this new-found information can lead to optimal outcome for every child.
Others have said, "No, this kid needs to get the willies out, needs to get with other children, has to learn to follow a schedule, and get back to the therapies that were getting Junior on the right track." Okay, that's helpful to know, as well, especially if families were wondering, "Was any progress being made?"
Given that there is no next 'normal', perhaps parents will discover a more fitting new 'normal' experience for special needs children.