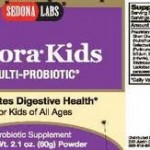 The following is the text that I sent to all of my patients at The Child Development Center of America this week:
"Although I have been taking a vacation (first one in years – like all of you!), I have been staying close to my staff and patients through emails and calls, when necessary. So I am fully aware of the iFlora recall, and I wanted to write to inform you how we should proceed.
First, we have been reversing autism in hundreds of patients over the past several years by using low-risk, highly effective protocols. Before I employed the combination of probiotics and oral glutathione, helping children with diet alone was a very slow and not-so-successful practice. 
As all of my patients are aware, the probiotics help establish normal gut flora and the glutathione increases cellular energy so that new connections can be made in the central nervous system. Almost all of you have seen improvements and even recovery in your children, and so my practice has continued to grow at a time when most conventional doctors are telling you that your children are doomed to years of ABA and other therapies, special education, few social improvements, with the only hope of improvement being a 'chance' recovery. 
In order to establish a consistent protocol, I use very few products. The supplements that we have in our office are sold at their cost plus the shipping and handling that is required. I am not a vitamin (or probiotic) salesman. I don't make the products; I choose products that are simple, natural, safe and effective. 
Unfortunately, in this case, the manufacturer has reported that a possible salmonella (an organism that can cause diarrhea and other illnesses) contamination, due to the presence of Galactooligosaccharide (GOS). There have been no reported complications, and the warning is just that – a warning. In response, we have taken a look at what comes through our office, and we are happy to take back ALL bottles – opened or not – for a full refund. 
I am explaining all of this because I want my patients to continue to employ this system for autism recovery. Every food or product that we take ourselves or give to our children is subject to problems. The fact that I use so few products makes our job easier and SAFER for the patients because there aren't so many items to evaluate. Just think, if all of the parents gave whatever probiotic they 'discovered' on the Internet, how difficult it would be to evaluate improvements, complications or recalls.
At this time, if your child is doing well and the lot # is not on the list, I would continue to use that product (if it came from our office). Whether the product is on the list or not, if you are concerned, then, sure, don't give it. In the meantime, I am asking that you use another over-the-counter probiotic that you can buy at the drug store. In this manner, your children will continue their course to better health and recovery.
In short, WE ARE ON TOP OF THIS situation. Our patients are doing fine and you all have immediate access to ME through Karen and Daylin, who will contact me immediately if there is a problem. I will return to the States on Tuesday, July 17th. Next week, I will be happy to see any patients who are having a problem that you think is related to this recall, call you by phone, or answer your emails."
What I have learned from this experience:
Even the most benign-appearing supplements can potentially be dangerous. Notifying the pediatrician about any product that your child takes is an important step in assuring continued good health.
Fortunately, we keep precise records about the supplements that we supply to our patients, so that we can identify any child who may be at risk in such a situation.
Parents, likewise, need to keep a close eye on the bottles and packaging that accompanies any supplement that they obtain from other retailers, or from the Internet.
My patients are the greatest… they are well-informed and up-to-date on much of the literature about

ASD

. Plus, in this case, it was one of our patients who notified us that they saw the news about this voluntary recall.
My staff is fantastic. With emails (in English and in Spanish) and phone calls, we were able to quickly apprise patients of the situation and offer advise.
When choosing any products that I recommend or supply, I will make sure that the company acts in a responsible and proactive manner to professionals and patients alike. Physicians need to be alerted about any potential problems as quickly and efficiently as possible, and given guidance about how to proceed.
ADDENDUM:
The company has apparently fixed the problem and is presently shipping product. In the meantime, The Child Development Center has switched to another over-the-counter in-house product.
Tags: advice, ASD, asd advice, ASD advise, ASD diet, ASD etiology, autism advice, autism advise, autism cause, autism cure, autism etiology, autism puzzle, autism treatment, Complementary and Alternative Medicine, Complementary and alternative treatments, DAN doctors, doctors curing autism, medical doctor, vitamins and ASD, vitamins autism