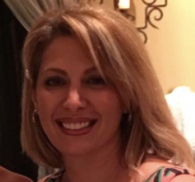 In order to achieve optimal outcome in a world of constantly changing complex medical problems, a modern practice needs to embrace the benefits and safety of natural interventions.
Towards that end, The Child Development Center of America welcomes Dr. Sherry Eshraghi of Natural Health Power Works.
Sherry, a mother of a child with autism, has a Doctorate and PhD in Natural Medicine*, and is certified by the Board of the American Alternative Medical Association. She is an expert in autism and associated disorders and uses a natural, holistic approach to improve health and well-being.
This insightful and empathetic professional will complement our services by interviewing and counseling the family as a whole, providing additional health and lifestyle advice.
Sherry writes:
In order to improve the special needs child's wellness, parents need to be healthy – physically, mentally, emotionally and spiritually.
Families with autism spectrum disorders experience certain underlying conditions, such as allergies, depression, diabetes, gastrointestinal and/or autoimmune problems, toxic overload, and more. In natural and preventative medicine, the aim is to reduce the chances of those disorders manifesting themselves by providing specific diets and lifestyle changes. The modalities used are:
• Nutritional counseling for the whole family, such as specific foods to be added, or avoided, in the daily diet. Bio-individual, nutritional assessment, and practical advice can be provided, in order to get our kids to eat what is good for them, taking into account that so many are extremely picky eaters.
• Mind/ Body medicine that addresses, but is not limited to, stresses in the family that arise from caring for a child with special needs.
• Detoxification, orthomolecular therapy, environmental health: when our body's natural detoxification pathways are impaired, we need to detox in order to restore the body's natural ability to get rid of toxins by itself. With orthomolecular therapy, we adjust deficiencies and excesses of minerals and vitamins in the body. In addition, we can identify possible toxic environmental exposures.
• Herbal medicine: in natural medicine, you can often avoid harsh chemical drugs with herbal remedies that have less side effects. Plus, they can be used for longer periods of time and heal root causes, instead of simply suppressing symptoms.
• Homeopathy and essential oils: many homeopathy protocols and essential oils can help the body heal itself.
To set up a meeting with Dr. Eshraghi, please call our office at 954 873 8413 or 305 720 9099
Rebecca Sherry Eshraghi, DNM, Ph.D.
www.naturalhealthpowerworks.com
*DISCLAIMER: Natural/ holistic health care is not intended as diagnosis, prescription, treatment or cure for any disease, mental or physical, and is not a substitute for regular medical care. Rebecca Sherry Eshraghi is a certified Doctor of Natural Medicine, not licensed in the state of Florida.
Tags: ADHD, advice, ASD, asd advice, ASD advise, ASD diet, ASD etiology, Asperger's syndrome, Attention deficit, autism advice, autism advise, autism puzzle, casein free, CF diet, Complementary and Alternative Medicine, Complementary and alternative treatments, DAN doctors, GF diet, Hyperactivity, remove toxins, safety, vitamin b12, vitamins and ASD, vitamins autism